Today at EarthLink
Deal of the Day
New York City, NY
FEATURED DEAL: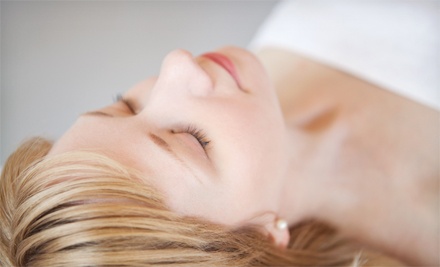 60-Minute Facial or Diamond-Tip Microdermabrasion with Bordeaux-Clay Mask at Chelsea Face and Body (56% Off)
Groupon
Save 56% ($200 Value) - NOW $89 (Save $111)
Choose Between Two Options
$89 for a choice of any 60-minute facial (a $200 value)
$99 for a diamond-tip microdermabrasion treatment with a bordeaux-infused clay mask (a $225 value)
Chelsea Face and Body's 60-minute facials include the skin-hydrating facial, oil-control facial, skin-brightening facial, and wine facial—each targets a specific skin concern. The clay mask, infused with bordeaux wine, soothes skin and helps to reduce facial inflammation following the microdermabrasion treatment.
...
TODAY'S DEALS:
Weather
New York, NY
66° F
Cloudy - Hi: 66° / Lo: 64°
Stock Quotes
Finance Tools
Travel
Add a Feature
To add an additional feature to this page, select from the pulldown and click "Add".